System requirements
Minimum:
OS: Windows 7/8/10 64bit
Processor: Intel Core i3 or equivalent AMD
Memory: 4 GB RAM
Graphics: NVIDIA GeForce GTX 460, AMD Radeon HD 6770 with at least 1 GB VRAM
DirectX: Version 11
Storage: 8 GB available space
Sound Card: DirectX Compatible
Additional Notes: Supported Controllers: Xbox 360 or Xbox One compatible
Recommended:
OS: Windows 7/8/10 64bit
Processor: Intel Core i5 or equivalent AMD
Memory: 8 GB RAM
Graphics: NVIDIA GeForce GTX 560, AMD Radeon HD 7790
DirectX: Version 11
Storage: 8 GB available space
Sound Card: DirectX Compatible
Additional Notes: Supported Controllers: Xbox 360 or Xbox One compatible
Town of Light
Play through the eyes of Renée, a 16-year-old girl who suffers from the symptoms of mental illness. She is searching for answers to the many questions from her past, whilst exploring the place where she spent most of her youth. Guide Renée through a dark and emotional journey where the lines between entertainment, storytelling and reality blur.
Based on extensive research and inspired by real events, The Town of Light is a first-person psychological story adventure game set in the Volterra Psychiatric Asylum. Based in Tuscany, Italy, the asylum was shut down in the late 1970's by a law from the Italian government instructing all asylums to close and give back patients their civil rights.
Explore the asylum as it stands to this day and uncover the good and bad in human nature.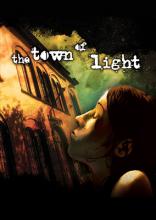 Content
Experience the world through the eyes of Renée, a 16 year old girl suffering with mental illness as she tries to reconstruct her past
Explore the ruins of the Volterra Psychiatric Asylum and travel back to experience the lives of patients as inspired from historical records
Forge Renée's path, steer her emotions and rationalise the truth to reveal a unique non-linear storyline
New enhanced version of The Town of Light including new music, story elements, user interface and more
Uncover the pages of Renée's Diary within the game world as you piece together her story
Original soundtrack
The Town of Light is based on the horrors of the real world and the difficulties of mental illness.
Page last edited: 14.09.2018