Battle Worlds: Kronos
Battle Worlds: Kronos is a turn-based strategy game that stays true to its hexagonal-roots, inspired by classics like Battle Isle. The planet is once again torn by war, for the succession of a new emperor. Its destiny is in your hands!
Features
Strong opponents, long playtime - Prepare to fight epic battles against tough AI enemies in three huge campaigns, with over 60 hours of gameplay. Includes the full DLC-campaign 'Trains'!
An epic war from two perspectives - Experience the two sides of a battle while making use of multiple combat styles, from dominating a civilization with epic tactical warfare, to saving your planet from superior military forces with clever guerrilla tactics
Easy to learn, hard to master - hone your tactical hex-field mind, test and train your strategic skills in various 'Challenge Maps'
Hot-Seat Multiplayer - Battle your friends in local multiplayer sessions on new maps especially created for this mode.
Enjoy the story - New integrated difficulty settings will let you enjoy the story without being strangled by the strong AI.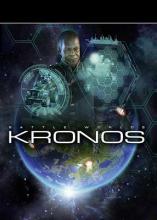 Content
Map Editor - A powerful editor to create your own maps and missions (Windows only).
Includes "Trains" DLC - Additional ~15 hours campaign, new units and new multiplayer maps
Game disc
Page last edited: 27.02.2019